There are some readily available templates that you can use.  You can preview them, pick them, and even customize them the way you want.
You just need to click the "Templates" button on the right corner of the asset management. Here is a visual guide: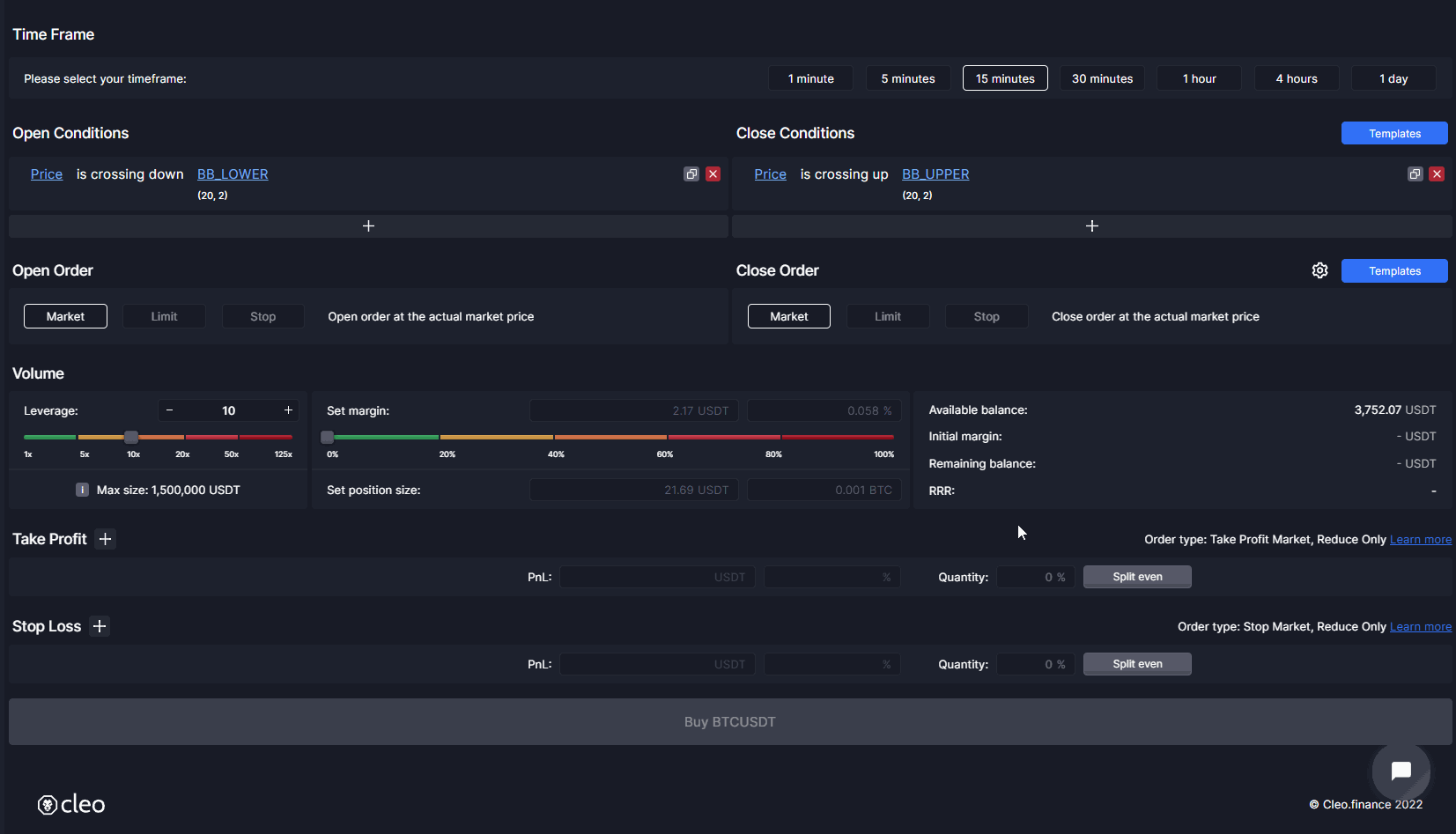 Each template offers four different settings: Volume, Margin, Take Profits, and Stop Losses. In the top right corner of each template, you will find calculated Risk-to-Reward Ratios (RRRs). These templates are available for free and you can choose any of them. Furthermore, you can customize them according to your own preferences.