In this guide, we will provide information on the limitations of OKX, including the minimum contract and size limits, leverage limits, and trading fees. Traders can trade USDT-M perpetual swaps on cleo.finance with their OKX account. When checking the limitations for specific pairs, please make sure to pick the Perpetual and  USDT-margined categories.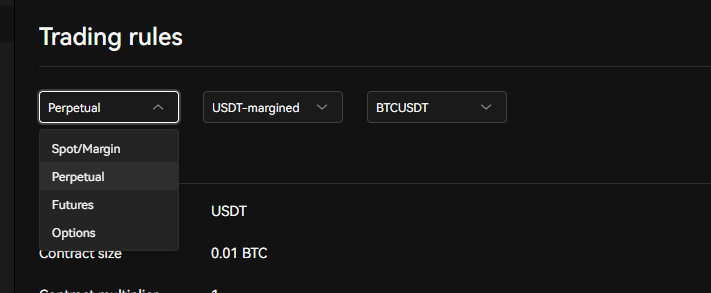 Limit for Quantity – The minimum contract per market order is 1 for each pair. The minimum contract size and the minimum size in terms of the base currency are dynamic since they are based on the market price. To check the quantity limits for specific pairs, please refer to this link.
Leverage – The leverage limit depends on your position size. The maximum leverage decreases as the number of contracts increases. You can find all leverage limits for specific pairs and the number of contracts in this link.
Fees – Taker fees are for market orders, and those are the fees you should be looking at. You can find the trading fees for OKX here.