Connecting your OKX account to cleo.finance is a simple process that can be completed within minutes. To get started, make sure you have an OKX account. Then, create an API key and copy it. Next, navigate to the connect account page on cleo.finance and paste the API key there. As you proceed, you'll see validation points that need to be fulfilled in order to complete the connection. When these validation points are not met, you will be receiving API errors.
Once you've successfully met all the validation requirements, your account will be connected, granting you access to cleo.finance's arsenal of advanced trading tools. Check out the image below for a visual representation of the validation points.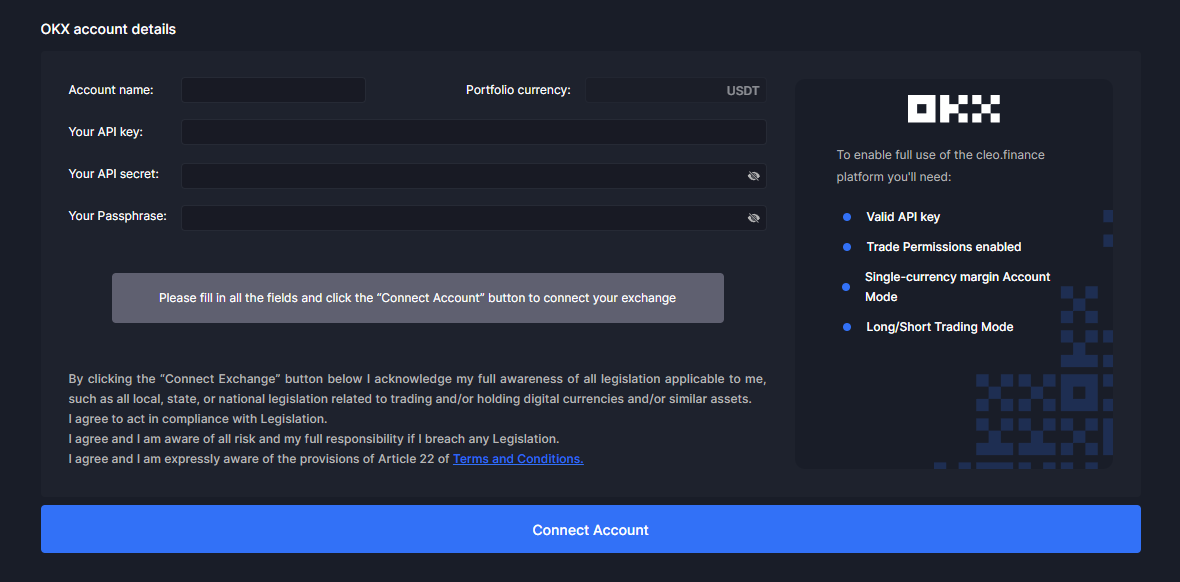 Not sure about the validation points and how to enable them? No worries! This article will cover everything you need to know. Plus, on the cleo.finance connect account page, you'll find handy GIF guides for each step. And hey, if you still have questions, just reach out to us via live chat. We've got your back!
Valid API Key: Make sure your API key is valid. Once you've created it along with the API secret, be sure to copy and store them somewhere safe. Remember, the API key secret is shown only during the initial creation.
Trade Permission Enabled: When creating your API key, don't forget to tick the 'Trade' box. Check out the picture below for a clear example.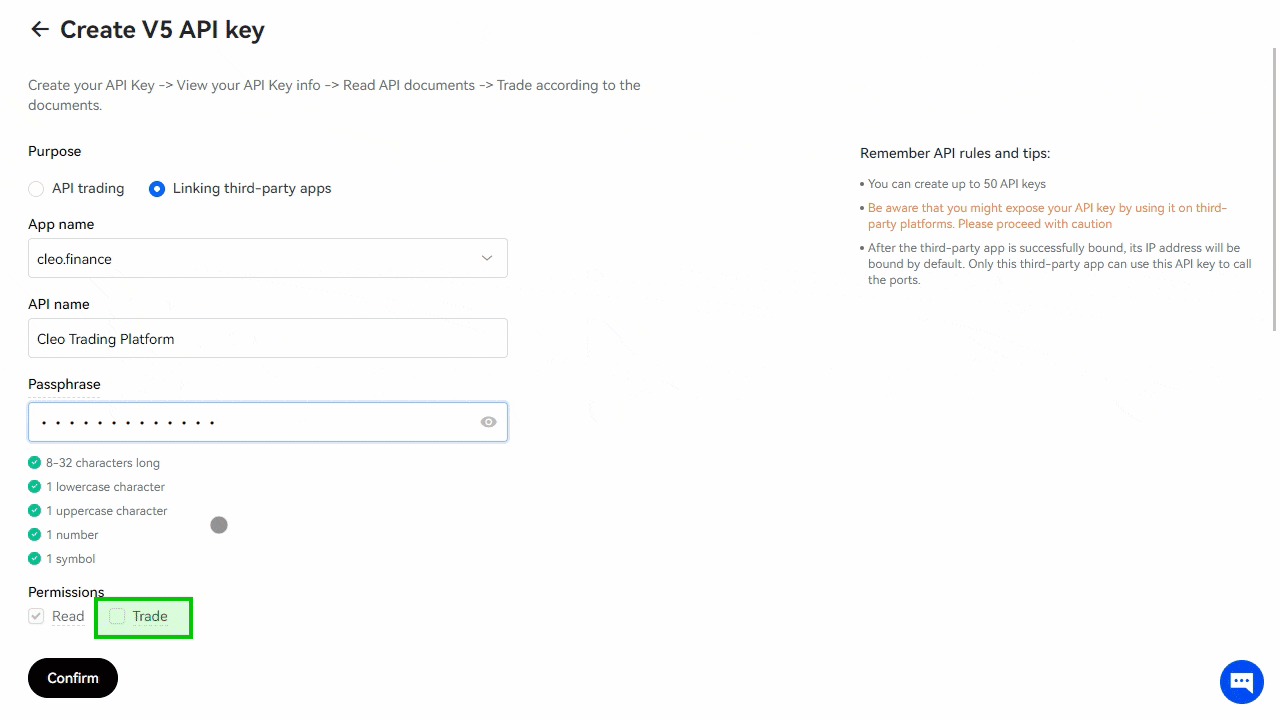 To set up a Single-Currency margin account, log in to your OKX account and click on 'Trade' in the top menu. From there, select "Contracts & margin trading" and click the settings icon on the top right corner. Then, click on "Account mode" and choose "Single-currency Margin".
For Long/Short Trading mode, go to the 'Trade' section again on the top menu after logging in to your OKX account. On the settings sidebar, locate the "Order placement mode" and change it to "Long/Short mode". That's it!