Beside having the crypto bot backtester, manual backtesting is also available for traders on cleo.finance. This feature is designed for traders who prefer a hands-on approach to testing their strategies. With Manual Backtesting, you are able to define the range, asset, and balance, and simulate your positions directly on the chart using historical data.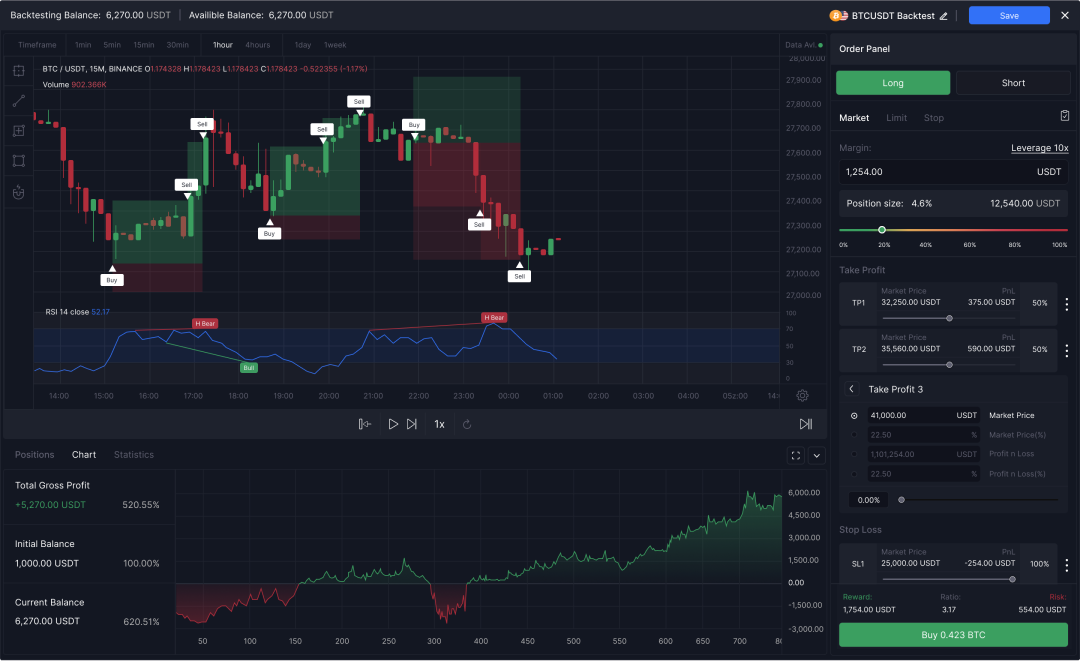 The Cleo.finance Manual Backtester sets a new standard among web-based backtesting tools, thanks to its user-friendly interface, flexibility, and comprehensive statistics. Traders can experience an efficient, systematic, and time-saving process with the Manual Backtester. With Cleo.finance, backtesting becomes not only efficient but also easier and more enjoyable than ever before.
To get started, log in to cleo.finance and navigate to 'Manual Backtesting' and there you are able to select your Initial Balance, Name, and Description of your backtest and Asset & Data source. Then click to 'Next'.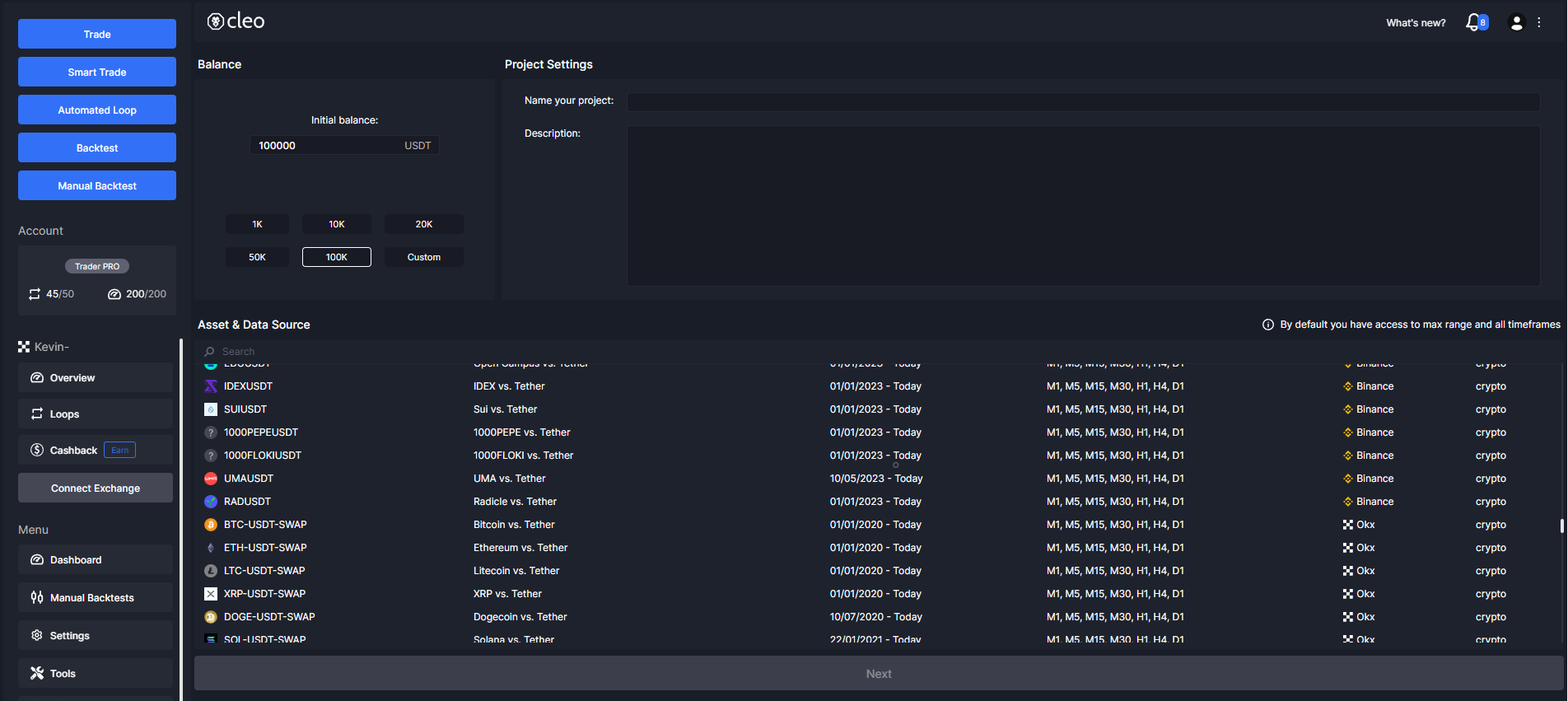 Here, you can define the time range that you want to do backtest. You are also able to define your time range custom by clicking to custom part.

Once you click 'Create Project,' you'll access the chart screen. From there, you can place your positions, play the candle movements, and set your stop-loss and take-profit levels using either the drag-and-drop feature or the order panel. Cleo.finance allows you to adjust your position size, leverage, and other parameters with ease for a smooth and customized backtesting process.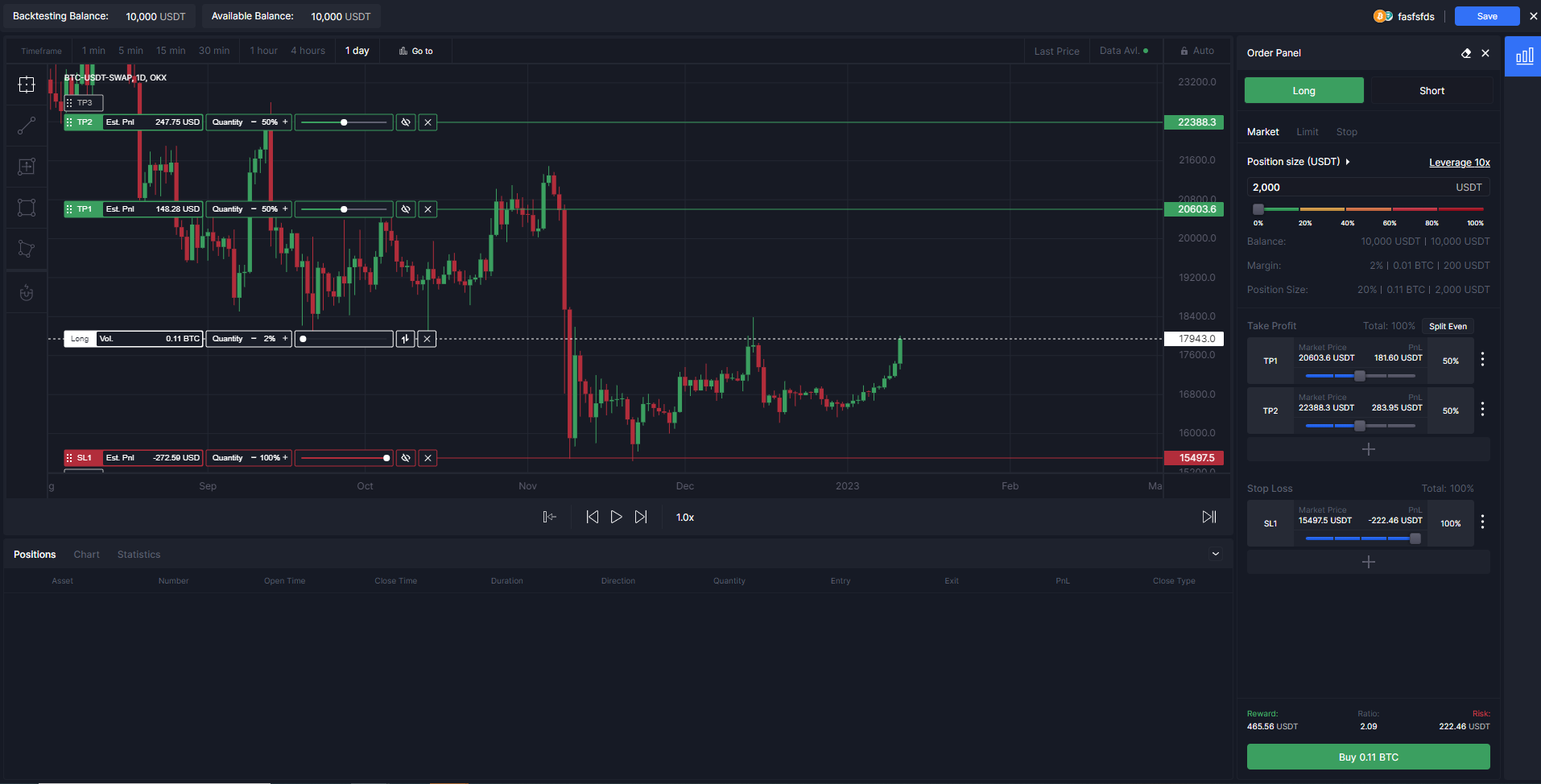 Backtester Playback – Adjust playback speed, move candle by candle, and seamlessly switch between timeframes according to your preferences.
Custom Drawing Tools –  Effortlessly add trendlines, rectangles, and other custom elements to your chart for precise analysis. All drawings and indicators are saved with the backtest project, allowing you to resume your work at any time.
Multiple stops and targets – Cleo.finance lets you configure up to 4 take profit and 4 stop loss orders per position. Layer your targets, set flexible stops, and replicate live trade management effectively.
Drag & Drop feature in Chart – Set targets and stops effortlessly by dragging them directly on the chart. Adjust position volume and the percentage of position closed at each protection level easily via the order panel or chart interface.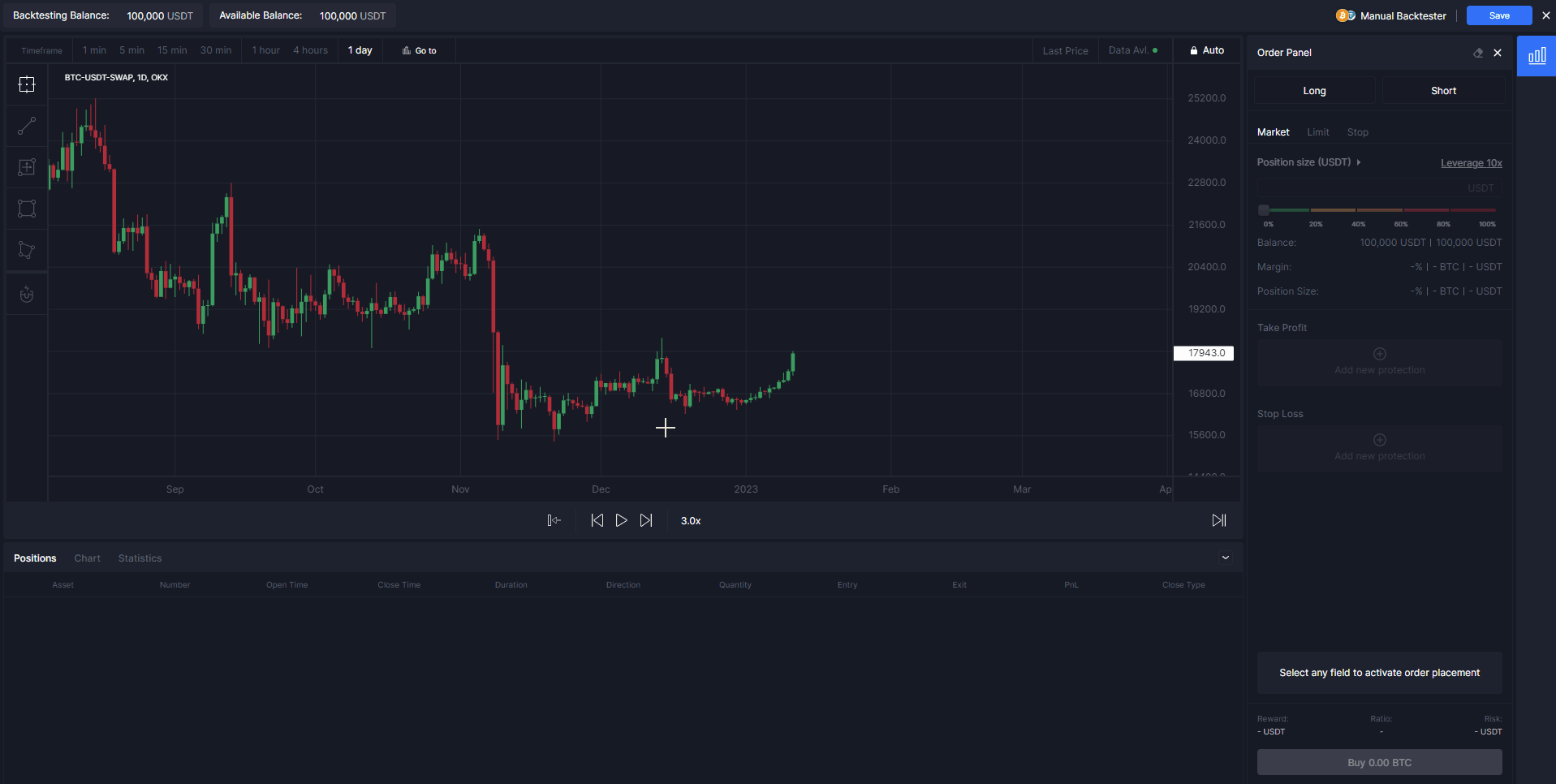 With the manual backtester, you have the option to save your work as a project and resume it at any time. Once you've placed and backtested your position, simply click on the position below and access to comprehensive statistics. Gain detailed information about the position's performance, including:
Details of the position
Order List
Take profit
Stop Loss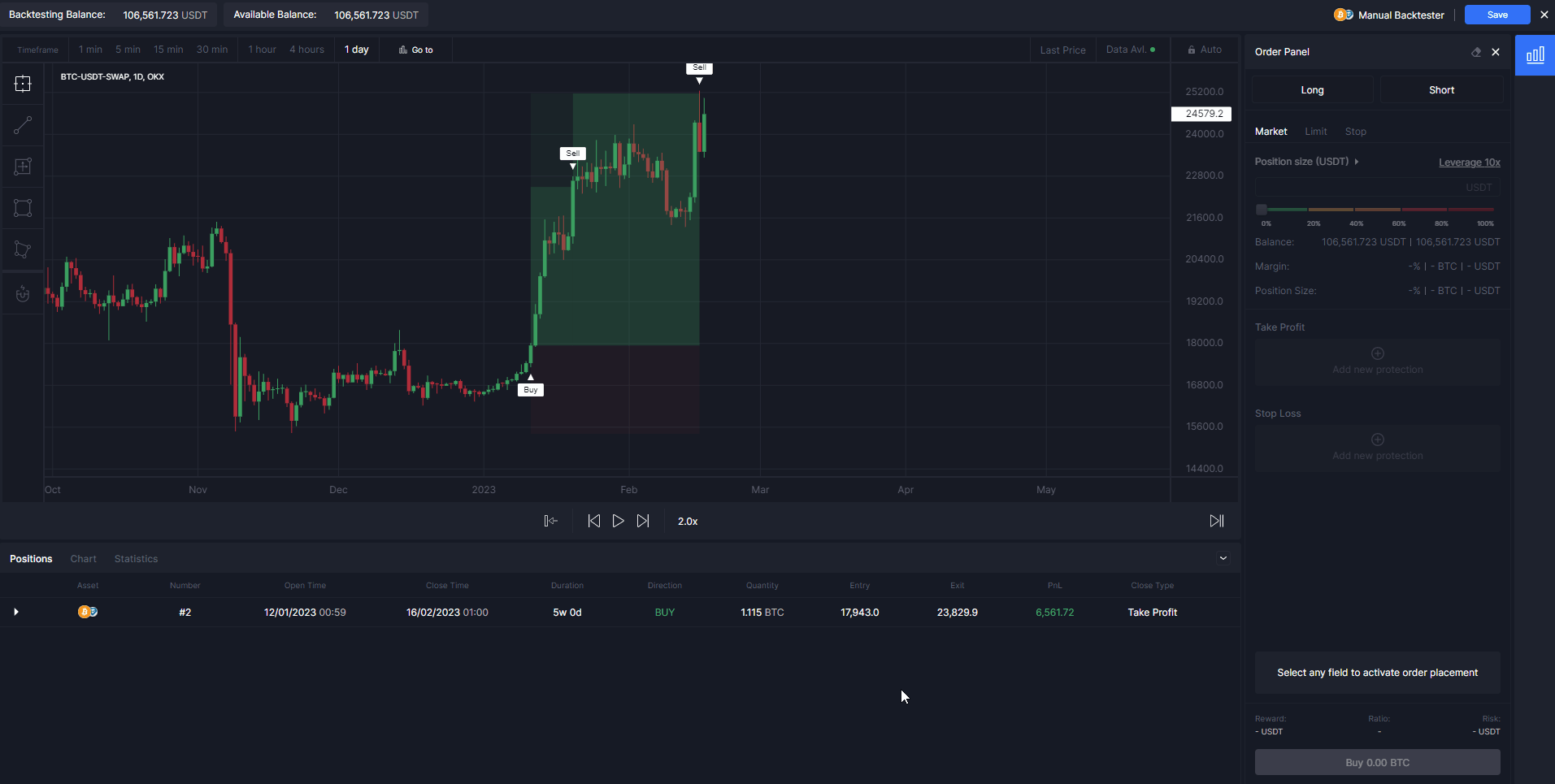 The Manual Backtester on cleo.finance allows you to gain valuable insights into your trading performance with advanced statistics. Besides balance and PnL charts, manual backtester provides essential data for informed trading decisions. Learn more details about your profit factor, Sharpe and Sortino ratios, and detailed drawdown breakdowns.
It also allows you to analyze protection hits and highlight the most profitable trading days and times. Identify strengths, weaknesses, and enhance your trading strategy with data-driven decision-making.
Don't forget to check out our blog article where we dive into the steps of an effective backtesting process!