Backtesting is a crucial process for evaluating the performance of a trading strategy using historical data. It involves several key steps to ensure accurate results and validate winning strategies. These steps include defining your trading strategy, gathering high-quality historical data, considering transaction costs (such as commissions, slippage, and spreads) for realistic outcomes, analyzing the results, and adjusting your strategy accordingly.
Backtesting usually requires significant time and effort. For a comprehensive guide on effective backtesting, check out our blog.
At Cleo.finance, the backtesting experience is faster, easier, and more effective than ever before. All these previously mentioned backtesting steps can be completed in just minutes. The backtesting tool provides a user-friendly interface for creating, backtesting, and analyzing trading strategies, along with comprehensive statistics.
By efficiently backtesting your strategies instead of spending endless hours, you'll have more time to test and refine additional strategies, gaining better insights into your trading approach.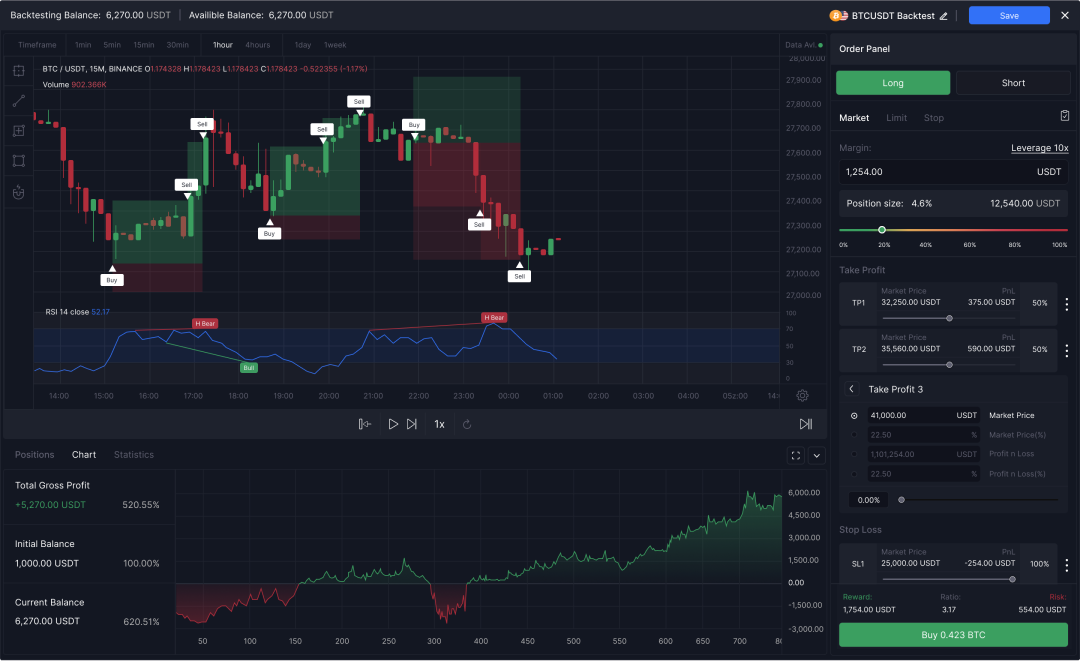 Traders can also test their crypto trading bots on historical data before deploying them live. Cleo.finance offers a backtesting tool specifically designed for creating and configuring backtesting strategies to achieve optimal results. Backtesting in cleo.finance takes into account transaction fees and provides traders with realistic outcomes. There are two types of backtesting available: Manual Backtesting and Automated Backtesting.
With Automated Backtesting, you can backtest your trading bots within minutes. Simply define your entry and exit conditions, set your position size, stop losses, and take profits. Then specify your desired backtesting range and click the backtest button. Instantly, you will receive comprehensive results with all the necessary statistics.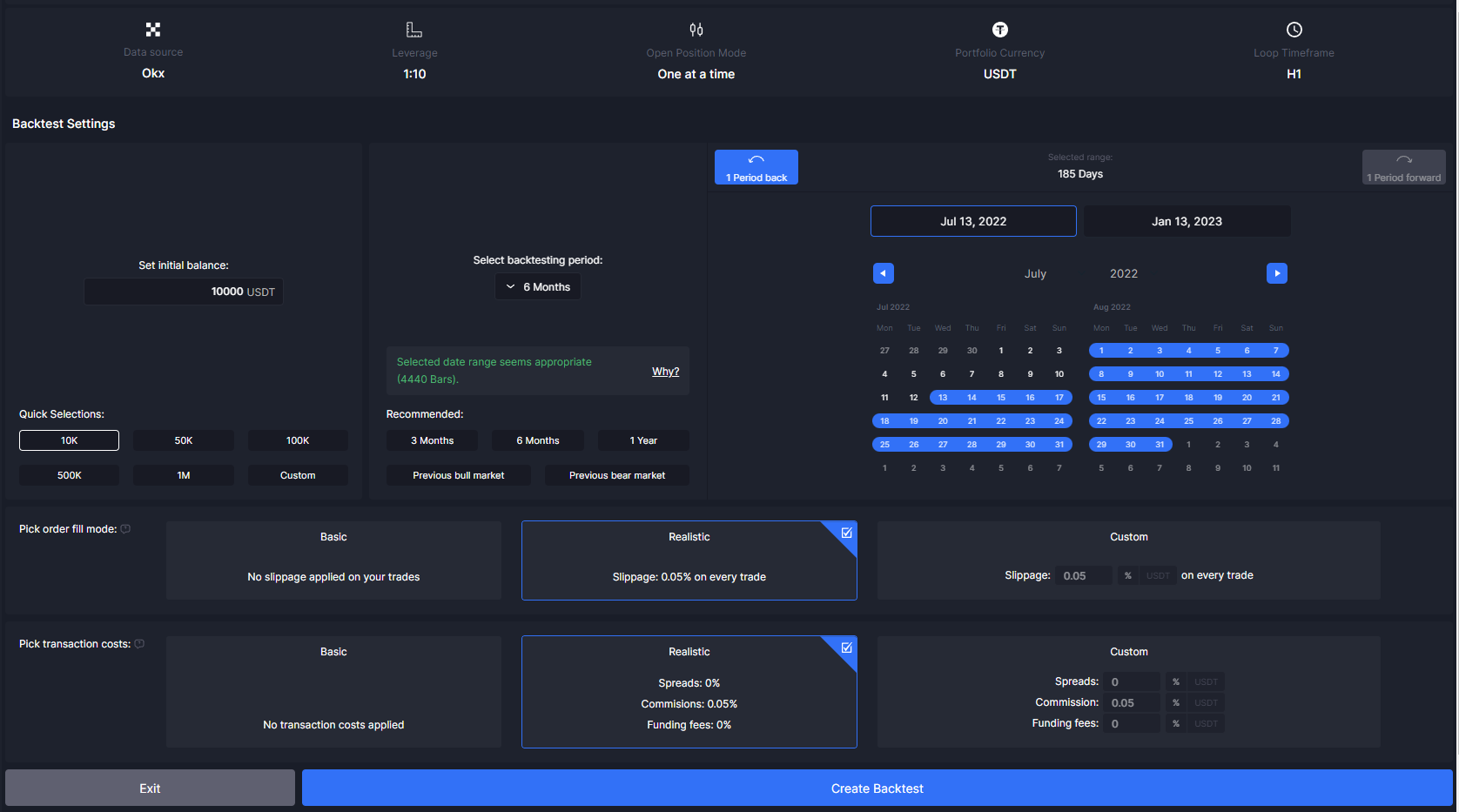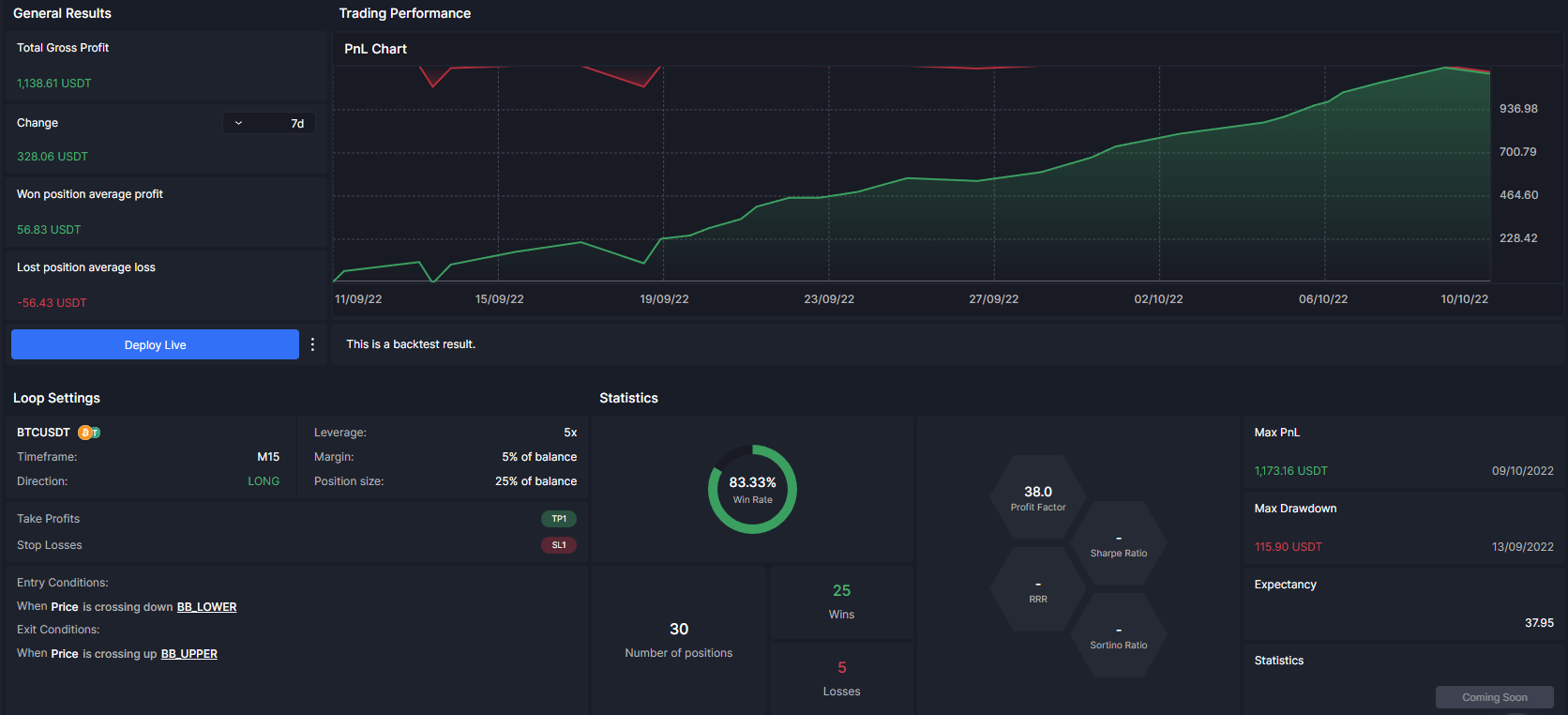 For those who prefer a hands-on approach, Manual Backtesting allows you to define the range, asset, and balance, and then simulate your positions on the chart. By clicking the play button, you can observe how your positions would have performed based on historical data. With custom drawing tools, multiple stop losses and take profits, and easy adjustment of levels through drag and drop functionality, you have the power to fine-tune your strategies with precision. Detailed position statistics are displayed below, providing you with valuable insights at a glance.