Connecting your OKX account to cleo.finance is a quick and easy process. First, ensure you have a Binance account. Then, create an API key and copy it. Paste the API key on the connect account page of cleo.finance. On the cleo.finance the connect account page, you'll see validation points that must be fulfilled to complete the connection. If these points are not met, you will receive the API errors.
Once all the validation requirements are successfully met, your account will be connected, granting you access to cleo. finance's advanced trading tools.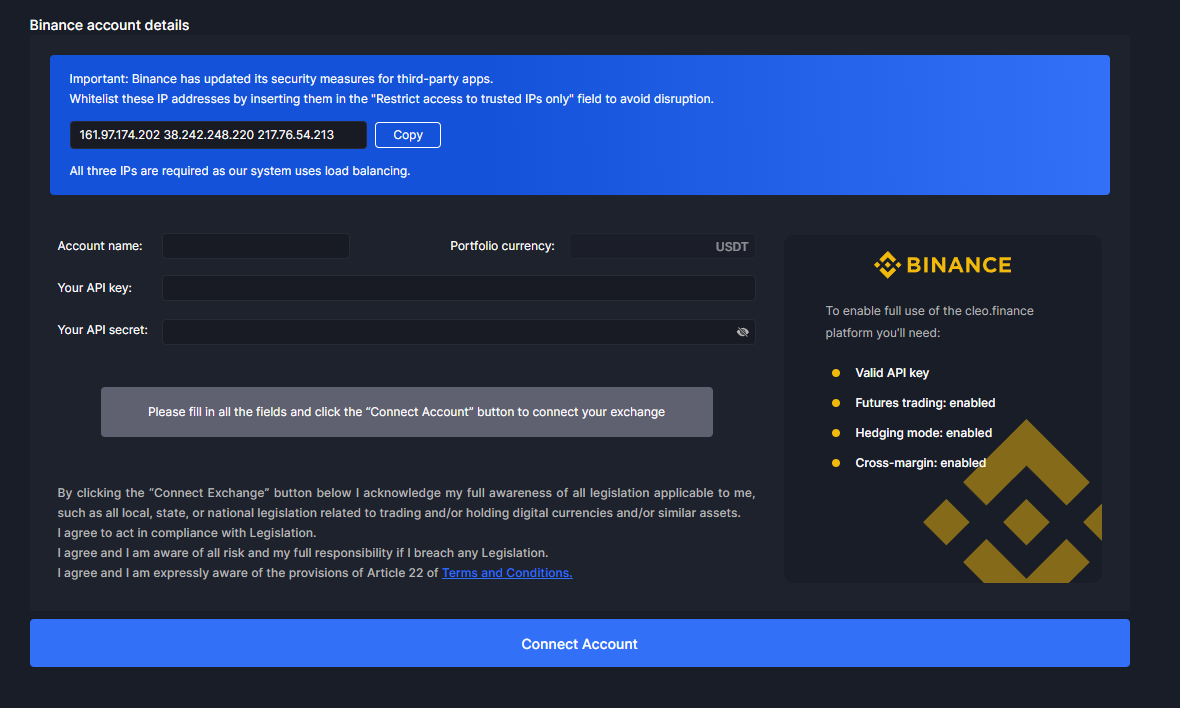 Valid API Key: Make sure your API key is valid. Once you've created it along with the API secret, be sure to copy and store them somewhere safe. Remember, the API key secret is shown only during the initial creation.
Futures Trading Enabled: Log in to your Binance account and navigate to your wallet. From there, click on "Futures" to open a futures account.
Hedging Mode Enabled: Log in to your Binance Account, click USDⓈ-M futures, access the icon on the right, go to "Preference" and select "Hedge Mode" before closing the window.
Cross Margin Enabled: Click USDⓈ-M futures on your Binance account and make sure that you have cross margin enabled.