The Automated Loop feature lets you automate your smart trades instantly. You can also switch your Smart Trade to Automated Loop by switching to "Loop" from "Only Once" on the Smart Trade page.
"Only Once" set your smart trades to be triggered only one time automatically when your conditions are met.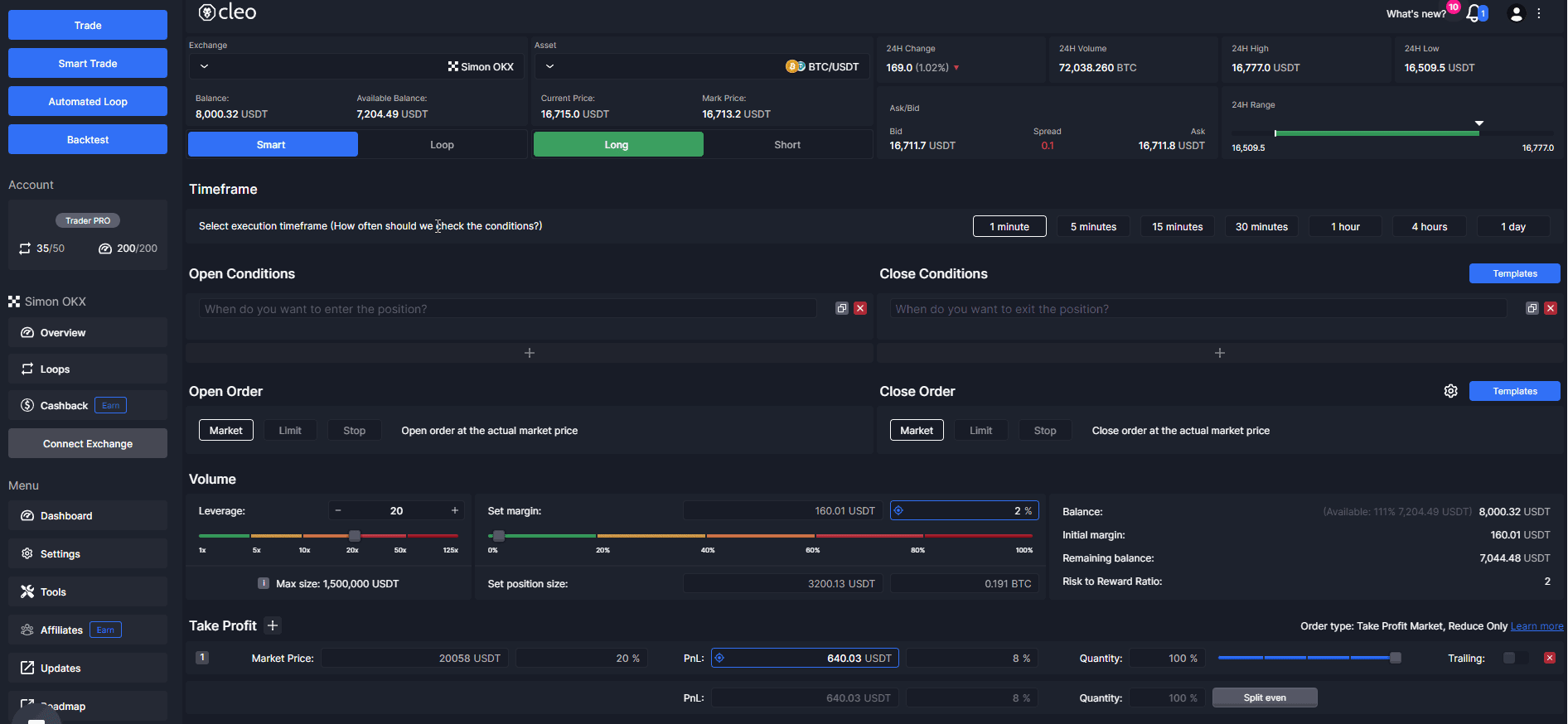 Switching your Smart Trade to the Loop allows your smart trade conditions to be triggered perpetually. The Loop feature lets you create and automate your best custom trading conditions without a single line of coding. You can deploy live your automated loop strategies via your connected accounts. Not sure how? Check out our how to connect your exchange account guides:
How to connect your OKX Account? 
How to connect your Binance Account?
You can always view and monitor the performance of your loop right on the dashboard. You can view the detailed statistics about your Loop strategy and gather important insights.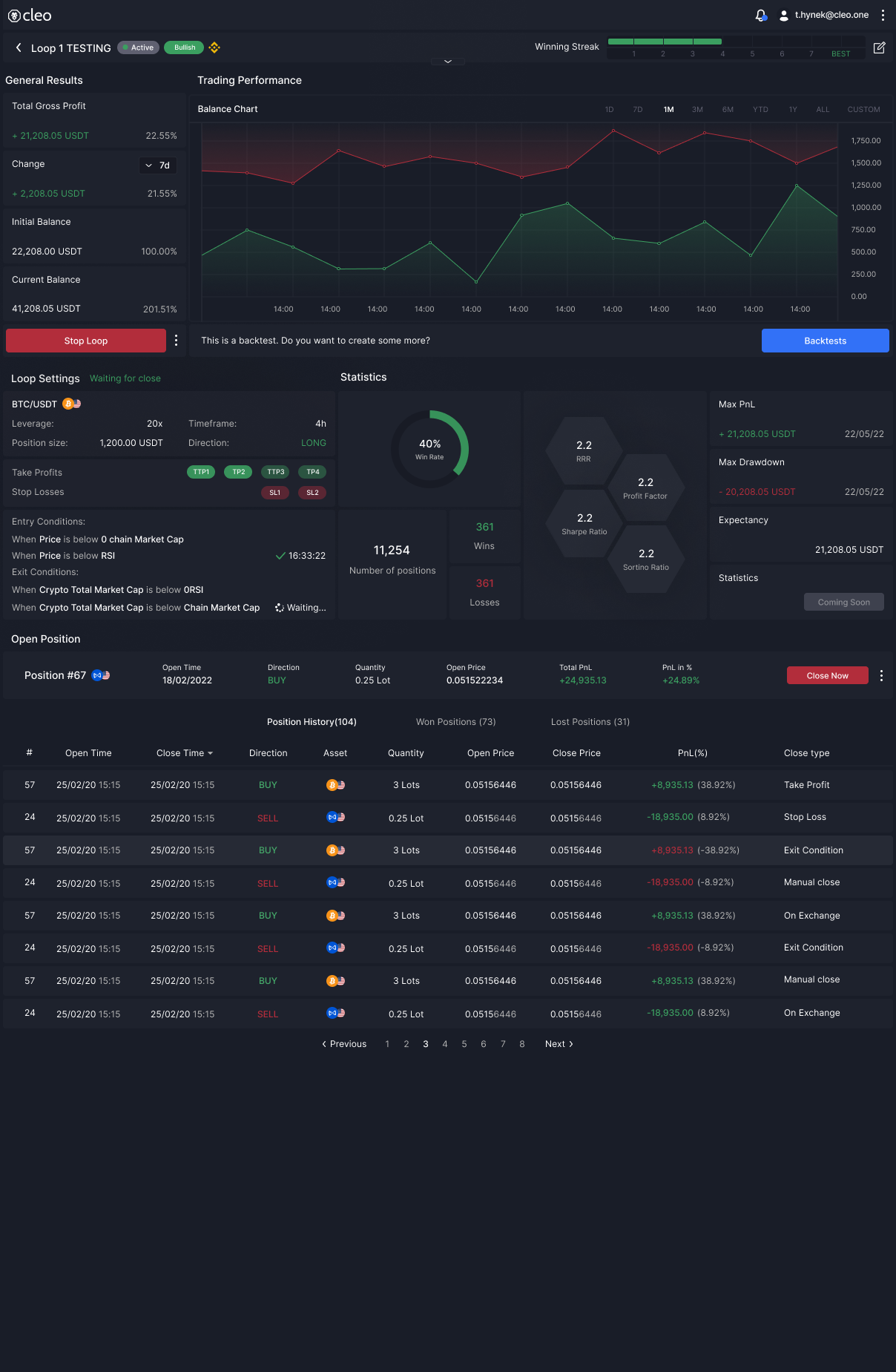 With the position replay tool, you can replay every position that your loop strategy has.
Previewing your position's statistics from beginning to end
Seeing which and how your conditions are fulfilled
Changing the speed and timeframe of the replay
And more.